Pakistan member firm appoint new Head of Transaction Advisory and Corporate Finance
Team RCO, a leading Pakistani advisory and accountancy firm, is delighted to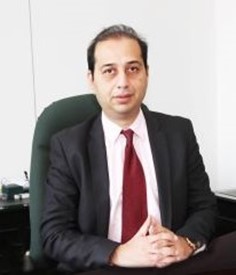 announce the appointment of Shauzab Ali-FCA as its Head of Transaction Advisory Services and Corporate Finance. Shauzab took up his position on 02 April 2023 and will be responsible to lead the firm's Advisory department. During 30 years of professional experience his main focus on banking and finance, financial markets, infrastructure finance, public policy and financial market regulations. Following are the highlights of his career:
• As Commissioner of Securities and Exchange Commission of Pakistan (SECP) he led major reforms in primary and secondary capital markets and digital transformation of SECP;
• While working with Asian Development Bank, he Led and participated in major initiatives in public finance, public management, public private partnership and infrastructure finance;
• As regional head of Allied Bank Limited and Standard Chartered Bank built up a healthy portfolio of revenue generating financial assets and strengthening the position of the banks in the market;
• Played key role in the financial close of green field projects valuing in excess of $3 billion projects in sectors of power, chemical, fertilizer, cement, infrastructure etc.
• As Head of Planning and Budgeting implemented several key initiatives including preparation of long-term strategy and financial plan.
In his new role, Shauzab will be responsible for driving the firm's relevant strategy and ensuring that the firm is in a position to deliver its exciting growth. He will work closely with the firm's Partners and Management team to identify and pursue new growth opportunities, whilst also ensuring that the firm keep its momentum of growth and well-positioned for long-term success.
Commenting on his appointment, Shauzab said:
"I am pleased to be joining RCO at a time when the firm is on the path of growth and working in different countries for professional services. The firm has a great reputation in the industry and as a comparatively young firm in the market competing well with the old established brands. Further, the really talented and committed Advisory team were what really interested me in the role. I look forward to working with the firm to help take the business to the next level."
Partners and Management Team of RCO welcome him and added:
With Shauzab's appointment, the firm continues to strengthen its leadership team and position itself as upcoming market leader in the Pakistan advisory and accountancy industry.
Shauzab's extensive experience including working with high-end institutes will be invaluable in helping us to achieve our strategic objectives of building a high-quality regional practice who provide first-rate advisory solutions.