National Groups & Sub Regional Groups
The region covers North, Central and South America. In the year to December 2022 the combined revenue rose to $1.8 billion.
In the region there are three national groups:
There is also one sub regional group, DFK Central America, Panama and the Caribbean (DFK CEPCA).

Americas Development Committee
An Americas Development Committee (ADC) was established to drive the future development of the region. It is currently focusing on development in Latin America.
Vice President - Americas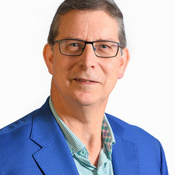 Nigel Jacobs
Nigel Jacobs is the chief executive officer of Taylor Leibow in Hamilton, Ontario, Canada, having joined the firm in 1998.
As VP Americas of DFK International, Nigel is responsible for representing the Americas region of DFK and providing overall leadership at the board level. Before being elected to the DFK International Board, he served as board president of DFK Canada. Originally from South Africa, Nigel is a Certified Management Accountant with a Bachelor of Commerce from the University of Cape Town.