In July 2021 we joined forces with Xero, signing a three-year global agreement and strategic partnership. Meaning that DFK is now a 'Xero Global Partner' and that Xero is DFK's preferred cloud accounting solution for member firms and your small business clients. We believe by combining DFK's expertise with Xero's accounting software platform, we'll work better together to help make life better for advisors and our members clients.
We're excited to be partnering on a global level to empower DFK's member firms to drive insightful conversations with their clients, using up-to-date information in Xero. These accurate financial insights, coupled with expert knowledge from their advisor, enables small businesses to focus on their goals such as growing their business, exploring new markets, or improving processes.
Rachael Powell
Chief Customer Officer, Xero

Local DFK member firms who sign a Xero adoption agreement will get access to a range of benefits that provide them with high quality service and support from Xero as part of the Xero Global Partner status.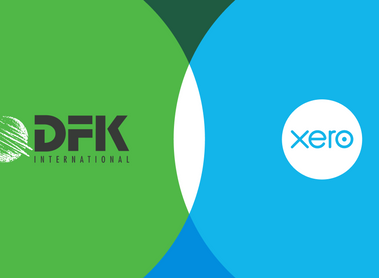 If you are a DFK member and wish to learn more about our partnership with Xero click here!