Zarish excels to win award
An audit and accounts manager at CBW has been named DFK EMEA Young Professional of the Year.
DFK news
21 February 2020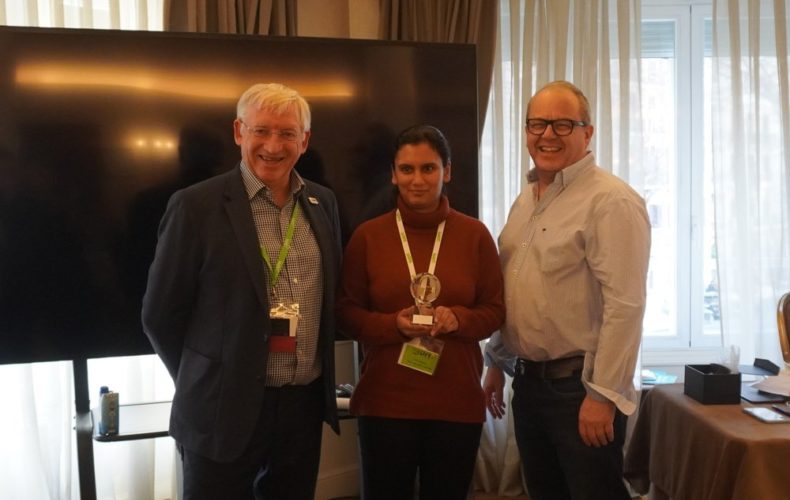 An audit and accounts manager at CBW has been named DFK EMEA Young Professional of the Year.
Zarish Rehman was voted for by the DFK EMEA Executive Committee and presented with the award at the DFK EMEA annual conference in Madrid in February.
She said: "I'm very honoured to have won this award, especially when there are so many other talented young professionals in the DFK EMEA group.
"I'm incredibly grateful to DFK International for the opportunity to take part in their training programme and to CBW for their continuous support, encouragement and commitment to my development."
The award recognises standout talent among young professionals within the Europe, Middle East and Africa region.
Martin Sharp, executive director of DFK International, said: "As one of the world's leading associations of independent accounting, tax, legal and business advisory firms, DFK has a keen focus on promoting the next generation of leaders.
"We do this in a number of ways including through our Young Professionals' training and development programme, which is designed to promote the talent and skills of young professionals.
"The Young Professional of the Year Award provides a way to recognise those that stand out in their peer group. The winner had to demonstrate they were an emerging leader and they had to show excellence, creativity and initiative in their work. Zarish excelled in all these areas."
Zarish joined CBW, the full-service accountancy firm based in the City of London, in 2016 and has since been an active participant in the DFK Young Professionals' training and development programme.
She is in no doubt that it has contributed to her progression at CBW, alongside the firm's own development programme, which has seen her rise from audit senior to audit and accounts manager in an impressive time.
"It has definitely helped particularly around making the progression from senior to manager level, and also with developing my contacts and network," she said.
"I have met so many other young professionals through DFK and it is great to have that support network. It's also really beneficial to have the opportunity to interact with partners. I would definitely recommend it to others."
Her award comes three years after CBW was named DFK UK & Ireland's Firm of the Year.
Peter Winter, CBW's managing partner and chairman of DFK UK & Ireland, said: "The whole of CBW are very proud that Zarish has been recognised with this award.
"Zarish is an extremely able individual who takes an active role in CBW's development programme, which helps all members of the CBW team to move forward in their career paths, and a part of this has been to participate in DFK Young Professionals' training and development programme."