Wilson Wright and GoHenry team up to promote principles of financial education
Wilson Wright, the City accountancy, tax and business advisory firm, has joined with GoHenry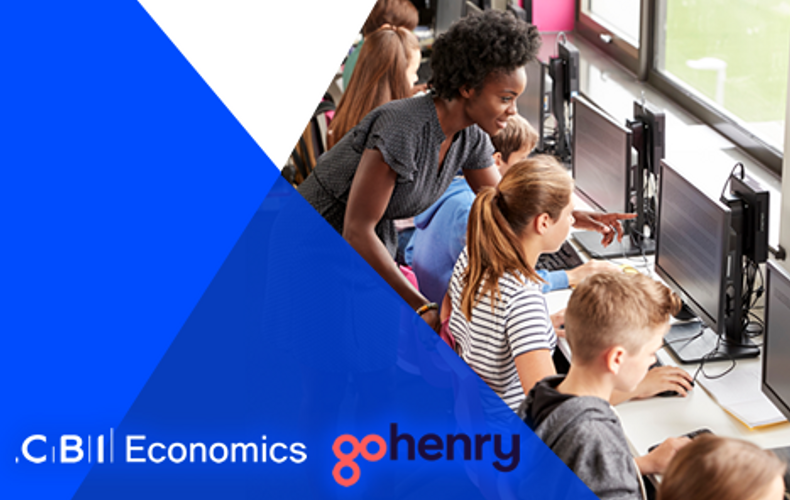 Wilson Wright, the City accountancy, tax and business advisory firm, has joined with GoHenry, the prepaid debit card and financial education app for kids aged 6-18, to launch three principles of financial education, following the publication of analysis they commissioned from CBI Economics.
All UK children from primary school age deserve a financial education that gives them the skills and knowledge they need to manage their money effectively in adulthood, regardless of their background.
The basic principles of business and entrepreneurship should be a fundamental element of financial education, so that children understand what it takes to manage their money and start a business and that doing so is an option that is open to them.
Financial education requires collaboration. It is not only the responsibility of Government, but also requires collaboration between schools, teachers, parents/carers, families, businesses, universities and the third sector.
Analysis by CBI Economics, commissioned by Wilson Wright and GoHenry, draws on a wide-ranging review of the academic literature on the topic, and found:
Financial literacy is an increasingly recognised 'life skill' with important implications for people's lifelong financial outcomes.
Improved financial literacy benefits individuals, society, the government, the labour market and encourages entrepreneurship.
The key determinants of financial literacy are:
Business and regulation.
Schooling.
Parents and carers.
Individual characteristics.
The analysis notes that, while financial education has gradually been incorporated into the education system in the UK, it differs by nation with little consistency across the curriculum.
Drawing on the experience of other countries, the analysis by CBI Economics also found that countries are most successful in improving financial literacy when they develop a national strategy for financial literacy and embrace stakeholder collaboration.
Wilson Wright and GoHenry are now calling on Government, business, schools and the third sector to work collaboratively to deliver on the three principles of financial education.
Adam Cramer, Partner and CEO at Wilson Wright, said: "It is all too easy to overlook the vital importance of financial education to children's future success.
"One of the chief lessons of our commissioned analysis is that our approach to financial education as a society needs to be much more joined-up to deliver the benefits that children deserve.
"Our principles tie in closely with the Government's levelling-up agenda. Financial skills and knowledge must not be the preserve of a select few.
"In particular, as entrepreneurs ourselves and advisors to some of the country's top entrepreneurs, we want to see a renewed emphasis on promoting the skills needed to enable more people to start their own businesses."
Louise Hill, COO and Co-Founder, GoHenry, added: "As this commissioned analysis and our own independent research shows, access to financial education from a young age has proven positive benefits to individuals, businesses, and the economy.
"We know from our own customers just how much of a priority financial education is for parents and children. What we need now is a collaborative approach, using the combined expertise, resources and knowledge of parents, government, schools, and industry so that when this next generation goes out into the world they've got the financial skills to navigate it successfully."
Anna Leach, CBI Deputy Chief Economist, said: "Higher levels of financial literacy not only stand to benefit people of all ages but go a long way to support economic growth too. More people participating in entrepreneurial activity, with its associated benefits to productivity, can too only be seen as a win-win for all corners of the UK.
"Businesses benefit too from employees with better financial and numeric skills. They are more prepared for work and are likely to be more productive over the course of their careers".