Tales from the frontline Adam Cramer
Adam Cramer, CEO and partner at Wilson Wright, explains how his experience recovering from a rare form of cancer has only cemented his belief that accountancy is about meaningful relationships with people.
DFK news
18 November 2019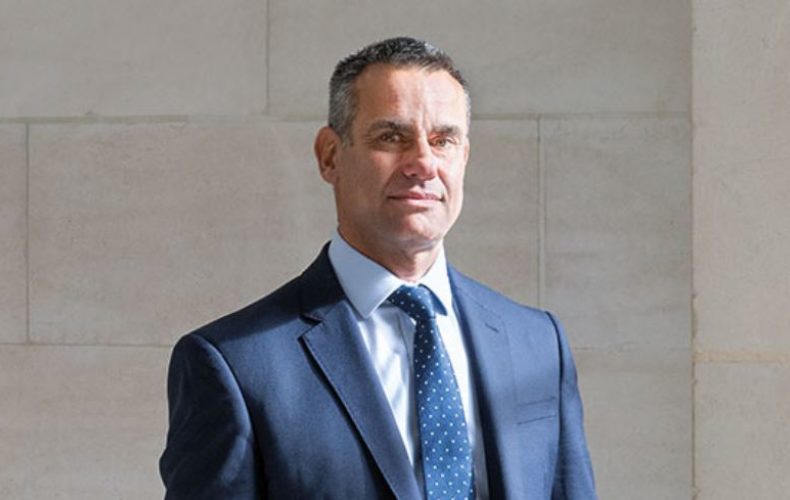 When I was growing up, I longed to be an airline pilot. My father was a private pilot and I'd always loved flying. When it turned out that my eyesight wasn't up to scratch, my father gave me the guidance I needed. He asked what I wanted to be, and when I told him I wanted to be in business, he told me to "go and qualify as an accountant, and then you can do whatever you want".

His advice still stands up in today's more challenging work environment. I now spend some of my time speaking to school children, particularly those from disadvantaged backgrounds, and helping them to see that accountancy is an exciting career path. After studying accountancy at what is now Westminster University in my late teens, I qualified as a chartered accountant with Lubbock Fine in London, where I worked between 1984 and 1988.

While they encouraged me to stay on after my training, at the time I couldn't bear the thought of working in the same firm for my entire life. Offers came flooding in, including one from Sky TV – and my head was turned by the prospect of working in what was a dynamic new industry (plus the fact that the package came complete with my very own convertible Volkswagen Golf).

However, my dad encouraged me to complete a final year of training to achieve my practicing certificate; he steered me in the direction of Wilson Wright, his own accountants. And the moment I stepped through the door I knew I was never going to work anywhere else. In 2013, I rowed the English Channel as part of an eight-person crew – and raised money for a breast cancer charity.

As the oldest member of the team, completing the challenge left me on a real high – but my world came crashing down six months later when I was diagnosed with a rare form of abdominal cancer. Incredibly, it turned out that I'd rowed the channel carrying 12lb of extra weight – in the form of an enormous tumour.

At the time, I was so fit that my abs had prevented my stomach from developing a tell-tale bulge, which is why it became so large without detection. Chemotherapy wasn't an option but thankfully, surgeons were able to operate successfully and although they had to remove a kidney, the outcome wasn't nearly as bad as I'd feared. Six years on, I'm scanned annually but am finally starting to get fit again. Accountancy is a people-focused profession – every day you'll meet someone new and hear about their thoughts, ideas and dreams.

You're there to help them to build on those things – and for me, that's an incredible privilege. I work with a multitude of industries, and my client-base includes people at all stages of their business journey – from globally successful entrepreneurs, right down to the kid who dropped out of university because he had a great tech idea. In my mind, we are at the beginning of an incredibly exciting shift in focus for the accountancy profession. Embracing new technologies means that accountants can take their eyes off the rear-view mirror and focus on looking forward. If you really want to stand out and make a solid career in today's market, you have to have the ability to understand what people, businesses, organisations need for the future. That's the fun part. I was lucky to have such a great dad – he steered me in the right direction when I was at a crossroads.

Although my children so far show no signs of following in my footsteps, I hope to pass some of that advice on through my engagement with local schools. I've made it my mission to explain that while accountancy does require competency in maths, it's not all about sums; it's people-focused. However brilliant you are, if you cannot communicate the technical knowledge you have then that knowledge is redundant. Whether you're an entrepreneur, or go on to have a portfolio career, having an accountancy qualification is like turbo charging your future with rocket fuel.

In recent years I've been putting in the hours building up to my position as CEO and getting strong again, but I haven't lost my love for adventure. I'd love to sea-kayak around the southern tip of South America – the combination of exceptional scenery and marine life, together with having to navigate some treacherous waters really appeals. Whether at work or leisure, I'm excited to see what the future holds.
https://economia.icaew.com/opinion/november-2019/tales-from-the-frontline-adam-cramer