Roland Graf Blog
As Roland Graf's time as President of DFK International comes to an end, he looks back on the last three years and his hopes for the association as it moves forward with his Deputy President Harriet Greenberg taking over at the helm.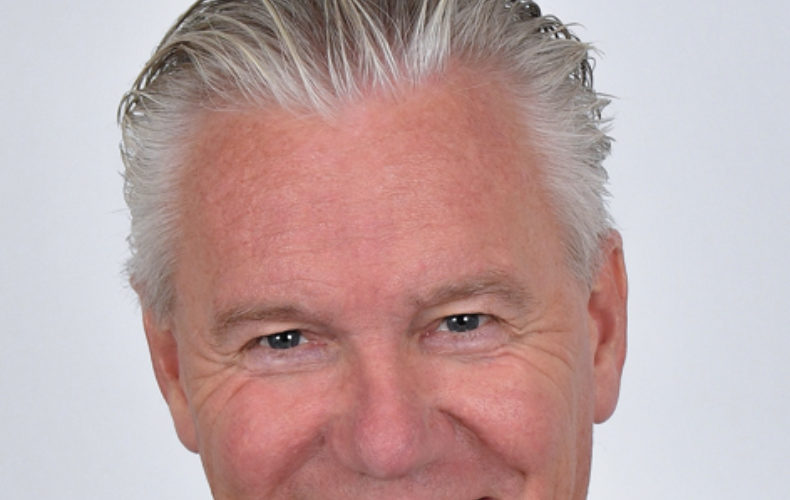 It seems like only yesterday that I took over as DFK international President from Demetris Demetriou at the DFK International Conference in Honolulu. It has been a pleasure and privilege to visit so many DFK member firms and attend so many DFK conferences around the world over the past three years, and to make so many lasting friendships.
The conferences invariably highlight the bonds of friendship that shows DFK goes beyond being just a business organisation, and I recall with fondness meetings in places as far afield as Mexico, Oxford, Hong Kong (who could forget Paul's guitar solo),Dubai, Chicago, Munich (a special highlight for me), Osaka, Glasgow, Prague, Noosa (a definite highlight), Singapore, Maui and Madrid.
I also greatly appreciated the opportunity to meet with partners and staff at their offices in Hong Kong (Sino-Bridge, JCK, CSC, AMA and Mayee Management), San Francisco (SLD), Santa Rosa (ZRC, now Pisenti & Brinker), Dubai (N.R Doshi), Chicago (Lauterbach & Amen), New York (Friedman), Glasgow (Alexander Sloan), Shanghai (Zhong Rui Cheng and Sino-Bridge), Beijing (ZXY and Peking CPAs), Prague (Peterka & Partner), Brisbane (DFK Hirn Newey), Melbourne (DFK Benjamin King Money and DFK Nugents), and Singapore (JK Medora, MHC, NLA and P G Wee).
I have also been pleased to welcome new members to DFK, including in new territories for us such as Nepal, Mozambique and Senegal, as well new members offering a wider range of services, especially legal services, such as from our law firm members Peterka & Partner in Central and Eastern Europe, and Rickenbach in Switzerland. This has been a very positive development for DFK, enabling us to better support our clients as they seek more and more integrated services.
Significant achievements for DFK during the period have included the launching of our Global Connect agreement, initially with AGN International and later expanded to include MSI Global Alliance. This has enabled us to provide seamless client service in a wider range of cities and territories. We also signed a cooperation agreement with the ACCA and with a variety of software venders, providing members with new insights and access to the latest technologies.
Digital transformation has continued apace at DFK International, with our new website, the introduction of cloud accounting, expansion of video conferencing and greater use of online forms. We are increasingly active on social media and have updated our suite of marketing materials.
One of the achievements is set to be realised when I handover to Harriet, which we hope will see a major step forward in the way in which DFK is governed.
This will see us move from a Board of Directors comprising 15 people and a Members' Council of more than 24 to a more streamlined Executive Board of five and an Advisory Board of 14. The Executive Board will focus on its statutory responsibilities while the Advisory Board will provide strategic oversight. The aim is to speed up decision making, while preserving the all-important representation and wider member participation.
I believe it will make the association more efficient and faster to react when needed.
We have made great progress over the last three years, but I wouldn't say that they are my achievements. It's been a team achievement, in the regions, the national groups, in the Board and Council as well as in our technical committees. And we have a tremendous team in DFK International. As President, I have worked very closely with our Executive Director Martin Sharp, including at length on this proposed change to the constitution, and we are very lucky and thankful to have someone who is so energetic, engaged and enthusiastic. Without him and his small and very competent team, DFK would not work. They are the heart of DFK and I really do have to thank them all.
The last few months have been incredibly difficult for everyone as COVID-19 lockdowns came into effect all over the world. DFK is always there for members if they need help and it has been great to see that connections during this time have not been lost. The regular two-weekly video calls among Board members enabled us to keep those lines of communication open and with the relationships we have formed, for us to speak very openly to each other about the impact it was having on our lives. That has been mirrored at regional and national group levels with members being able to continue sharing information and experiences to help each other through this time.
I think our increased use of video conferencing and webinars has been a very positive experience and something that DFK can use more of in the future. I think webinars on technical topics are a great opportunity to share knowledge with other firms, and I have found that we can share a lot more through video conferencing, such as documents and files, to discuss matters with members working on the same clients.
Of course, human contact is still important and I would prefer to be shaking hands with Harriet or giving her a hug when handing over the presidency, but I think the technical options certainly have more of a place as we look forward, and are better than a phone call.
We should trust in the technical options and make use of them and be innovative. Especially in these times, we must stay positive, look forward and continue to focus on the camaraderie with our clients. If a member firm and a client is successful, DFK is always successful. The more attractive we are as an association, the more we can attract new and competent members and interesting international clients.
Being President comes with a lot of responsibility and for me, it has been a tremendous honour. Harriet is ready to take over. She is a strong person, has good ideas and a lot of experience of how to work together with people. That's what it's about – working together with people and having a heart for them but also being sensitive, and I think that she has all the qualities needed for such a position. I also think it's a great sign to have a woman as President, not only for DFK but for the member firms and the women working for those firms.