New partnership for DFK International
DFK International has partnered with an independent IT consultancy to enable member firms to access free specialist support to help them make the most of technology.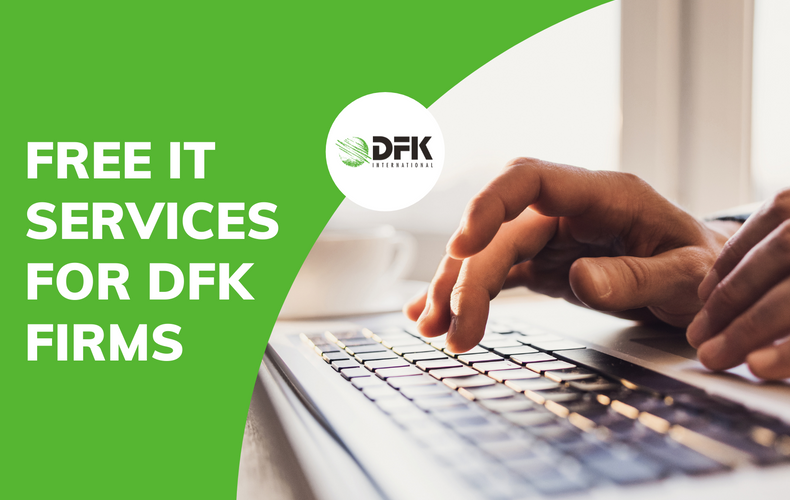 DFK International has partnered with an independent IT consultancy to enable member firms to access free specialist support to help them make the most of technology.
The association has officially partnered with Jeremy Hyman Associates (JHA) to provide free IT consultancy services to members.
JHA is the leading provider of IT consulting services to accountants in the UK, with in-depth technical knowledge and sector expertise.
DFK International has had an informal agreement with JHA for a number of years, but the new partnership will enable member firms to access even more services to benefit their business.
As before, IT clinics will still be available and will provide up to four hours of service across all member firms each month, capped at one hour per firm per month.
As part of this JHA can support firms to develop a customised IT plan, assist with specific technical issues, provide a general IT health check, provide assistance with IT recruitment and staffing and provide independent reviews of products or services.
In addition, JHA will also facilitate a range of round table events including those with IT Managers and Chief Technology Officers which will focus on trends in technology, as well as those with Managing Partners and Chief Executives who may be experiencing issues with their IT services or suppliers.
The firm will also provide a 'group voice' representing and supporting members in conversations with industry providers of software and services.
Jeremy Hyman, Principal at JHA, said: "We are very pleased to formalise our relationship with DFK after having an informal agreement in place for a number of years.
"All DFK member firms are very friendly and open, and we certainly feel like we have been welcomed into the association by them. There's a sense of camaraderie between them, and we feel very much a part of that.
"It's also fantastic that in the same way that member firms give independent advice to their clients, we are here to give independent advice to them.
"We've also recently expanded after recruiting our first associate in North America, and although we will be supporting all member firms globally, it is excellent that will have someone on the ground in the Americas, and we're also looking to expand into Australia as we grow our business in the Asia Pacific market.
"During the last two years IT has become even more important and it's clear that it is an essential for all businesses. We are the leading source of independent advice on IT and are here to support member firms with their needs.
"As a result of the pandemic the nature of associations has also changed. While in person events have been much-diminished, online events and meetings have become more regular and the reach of associations into their member firms has become deeper.
"While we will still be providing one-to-one support, our round table events should be a very welcome addition to our DFK offering and we are very well-placed to host these being experts in both IT and technology and how accountancy practices work.
"Each event will cater for one of two audiences, those with a technology background and those with a non-technology background, so should not only generate some interesting discussions on technology trends in the sector but also answer any questions that Managing Partners may have on IT.
"We now look forward to supporting even more DFK International member firms with their IT needs."
Martin Sharp, executive director of DFK International, said: "Making sure that firms are getting the very best from technology is absolutely essential, particularly in the current climate where online connectivity is paramount.
"We are very pleased to formalise our partnership with Jeremy Hyman Associates which aligns perfectly with our values of being digitally enabled, future focused and knowledgeable.
"Our longstanding relationship means that the firm is extremely knowledgeable about DFK International and therefore perfectly placed to deliver IT services to our members.
"The partnership will provide member firms anywhere in the world with the opportunity to be at the forefront of technology which will support them in delivering the very best services to their clients."