New Executive Director for DFK USA
DFK USA has welcomed a new Executive Director who will be focusing on relationship building, knowledge sharing and commerce across the association.
DFK news
02 February 2022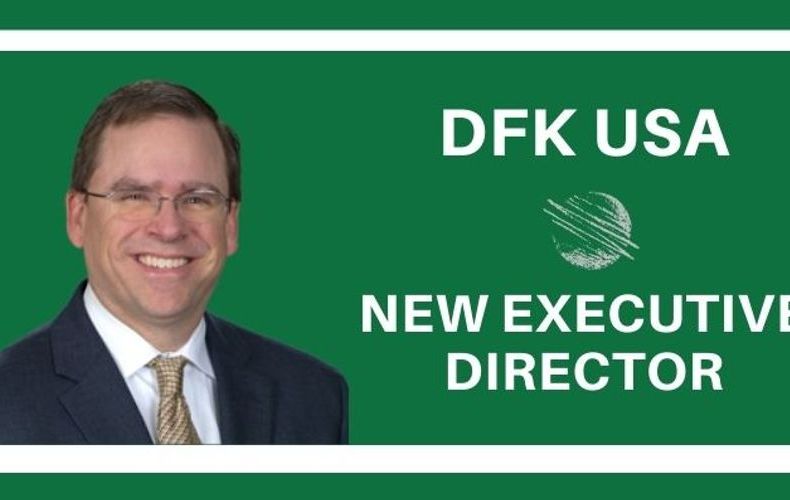 Will Eckerson, former COO of DFK member firm Bennett Thrasher based in Atlanta, has taken the reins as Executive Director of DFK USA.
He takes over from Maureen Dillmore who has been in the position since 2017.
Bennett Thrasher has been a member of DFK International since 2001, and Will has had a long history with the association after joining the firm in 2005, first attending conferences as early as 2010 before regularly attending Managing Partner conferences beginning in 2015.
He joined the executive committee of DFK USA at the end of 2017 and has most recently acted as president elect and treasurer.
Will graduated from the University of Virginia with a degree in accounting and began his career as an accountant, before progressing to roles in HR and operations.
He hopes to use his unique experience to support the member firms in achieving their goals and objectives, while also focusing on bringing people together with increased opportunities to share ideas and best practices.
Will said: "I am very pleased to accept the position of Executive Director of DFK USA. All of the DFK member firms are independent, and the association provides them with fantastic opportunities to network with and learn from other members to enhance what they are doing within their own businesses.
"During my time on the executive committee of DFK USA I have worked closely with the USA member firms and some of the international firms and am truly excited to have the opportunity to extend this further.
"DFK has great opportunities for growth, and while the pandemic has limited the amount of in-person networking, it has increased the virtual networking taking place across the country and throughout the world.
"In my role I will be focusing on helping firms continue to build relationships across the association, both within the US and internationally, and will also be encouraging the sharing of knowledge and best practice between member firms.
"I also believe there are greater opportunities for commerce amongst member firms and will be looking to ensure that we have a deep knowledge of each of the member firm's strengths and services to capitalise on this.
"This will be done not only by encouraging attendance at conferences, trainings and meetings, but also ensuing that those conversations continue between these events.
"DFK has a real family atmosphere, and my wife and two daughters are excited for me in this new role. In addition, my Bennett Thrasher family are excited as they understand the passion I have for the association, and the opportunity to continue to have direct involvement with them.
"My background in accounting, firm HR and operations means that I am in an excellent position to help member firms grow and achieve their goals."