Marching Through March Success
Colleagues from across DFK International have walked almost 33 million steps and raised thousands of dollars as part of a charity challenge to mark International Women's Day.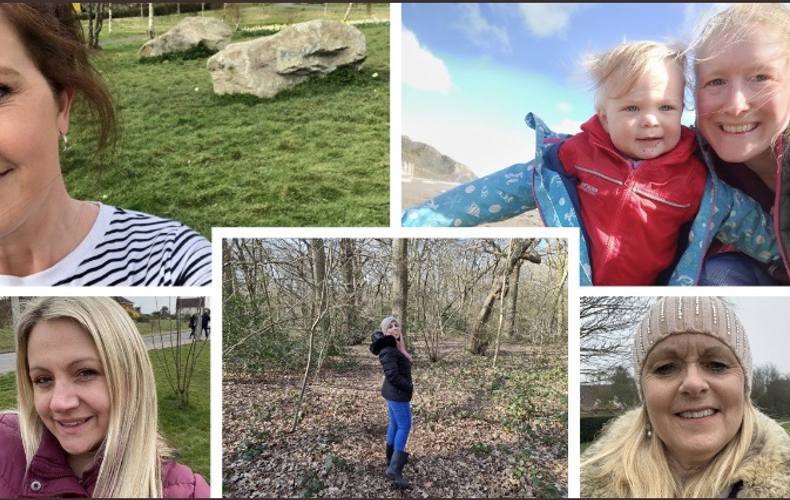 Colleagues from across DFK International have walked almost 33 million steps and raised thousands of dollars as part of a charity challenge to mark International Women's Day.
A total of 25 teams took part in the DFK International Women in Leadership (DFK I-WIL) Committee's first ever 'Marching through March' challenge.
The teams of up to five people were challenged to take a combined 310,000 steps across the month of March, with everything from a walk, run, jog or even laps around the home all being counted towards the target.
Teams included colleagues from member firms in Australia, Canada, Ireland, Mexico, Spain, Sweden, the UK and USA, and even included international teams as member firms from across the world joined together to take on the feat.
The total amount of steps clocked up reached almost 33 million – enough to walk through every country which took part.
It was accountancy firm Wilson Wright, based in London, which was triumphant in the challenge, with its team 'Wilson Wright Warriors' totalling 2.9 million steps.
The challenge raised $3,700 in aid of Kiva, an international non-profit organisation with a mission to expand financial access to help underserved communities thrive.
This total was almost doubled by DFK USA which raised an additional $3,487 by organising a virtual spa day in support of the charity which is set to take place later this month.
Kiva crowdfunds loans which are distributed to individuals across the world to help grow businesses or create opportunities, and when the loans are repaid the funds will be given to new recipients.
A DFK committee was established to select recipients of the funding through Kiva, all of which will benefit projects run by women, and have chosen:
Vya Group, in Paraguay: This committee is named Vya Renda. It is made up of women heads-of-household who are fighting to improve themselves and to get ahead in order to give a decent life to their loved ones. They are requesting this loan to purchase products to make crafts, such as fabrics, paints, paint brushes, and other products.
Maria Del Carmen, in Colombia: Maria is a small business owner, offering tourism packages to city residents and visitors. She has seen her business suffer as a result of Covid-19 restrictions so will use the loan to invest in publicity and marketing materials.
Maria De Socorro, in Colombia: María del Socorro, 68, is a microentrepreneur. She is a shopkeeper selling mobile-phone accessories and assorted products. Because of biosafety issues during the worldwide Covid-19 pandemic, however, her work level declined and her income went down drastically.She will use the loan to purchase notebooks, erasers, pencil sharpeners, pencils, and pens.
Everlyn's Group, in Kenya:Everlyn, a mother of four, is leader of a group of farmers in the Lugari District, Kenya. She will use the loan to fund farming inputs to plant a total of nine acres as well as purchase two solar lights which will enable her children to study when it is dark.
Herine's Group, in Kenya: She is 34 years old and has 7 children. As a group leader, she is representing her group of 10 farmers in Alego District, Kenya. Herine is returning this season to work again with One Acre Fund. The group will use this loan to purchase seeds and fertilizer to plant a total of 7.5 acres. Herine will use the profits from this season to send her chirldren to school.
Following the success of Marching through March, organisers Anne Brady, Chair of the DFK I-WIL Committee, Caroline Cassidy, executive officer of DFK UKI & EMEA, and Jani Labuschagne, membership coordinator at DFK International, are set to make it an annual event.
Anne said: "We would like to thank all of the teams which took part in the Marching through March challenge as well as all of those who made donations.
"Between us we clocked up an incredible amount of steps and raised a fantastic amount of money for Kiva."
Caroline added: "It was an excellent event with a lot of friendly competition, and we saw some real excitement online as we kept everyone up to date with each team's step counts.
"We have also selected some very worthy recipients of the funds we raised."
Jani concluded: "Our Marching through March challenge was such a success that we are now making it an annual event.
"All of the teams involved said that the challenge was not only in aid of a very good cause, but really benefitted their wellbeing, so we hope to see even more teams taking part next year."