IWIL Committee launches new mentoring programme
A new mentoring programme is being launched to support the next generation of female leaders within DFK International.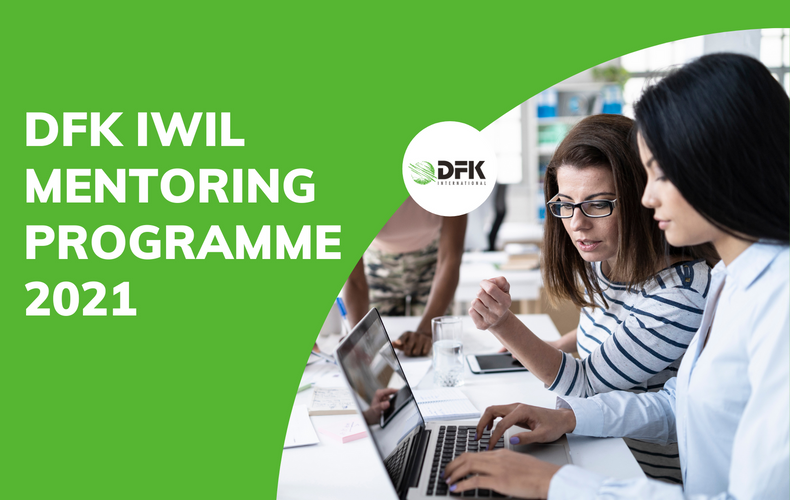 A new mentoring programme is being launched to support the next generation of female leaders within DFK International.
The DFK International Women in Leadership (IWIL) Committee is launching a new mentoring programme to support female managers progress to partnership level.
The programme aims to support young professionals in developing their soft skills, such as strategy, leadership, vision and relationship building, as they progress in their careers.
While mentors will be given the opportunity to contribute to the development of the future leaders of DFK International, mentees will be able to gain personalised career advice and expand their network.
It is set to begin in September this year, and those involved will be asked to virtually meet at least four times during the year.
A total of 17 mentors and 20 mentees from across the globe have already signed up to take part, and members still have time to get involved.
The scheme is being set-up by the DFK IWIL Mentoring Programme Committee which includes Chair of the DFK I-WIL Committee Anne Brady, DFK International Marketing Manager Zoe Marsden, Raelyn Davis, Senior Audit Manager at Friedman LLP in the USA and Katy Cobbold, Head of HR at Wilson Wright in the UK.
They will not only be linking up mentors and mentees, but also providing topics which they may wish to cover throughout the year.
Anne said: "In our industry we all receive excellent technical training, however when young professionals reach manager level and are hoping to progress to partner level, more support is needed around soft skills.
"This is why we have been working on developing our young professionals training within DFK International for a number of years.
"We see the mentoring programme as an add-on to this, and we chose to particularly focus on the women within DFK as although it is a trend which is slowly starting to change, we typically see more males in leadership positions.
"We hope that the mentorship programme will help some of our young female professionals progress to partner, helping them to develop the skills to be leaders who are positive, inspiring, empowering and can build strong teams.
"We are delighted with how many mentors and mentees have signed up. We have both male and female mentors from right across the world who will be supporting our young professionals and we are looking forward to seeing the scheme officially begin in September."
Zoe added: "There is a huge family atmosphere within DFK International, and the scheme will provide young professionals with the opportunity to gain mentoring from not just another firm, but potentially another country, providing different points of view that they otherwise wouldn't have had access to.
"It will be a fantastic way for younger members of the firms to get to know DFK better and the opportunities available which they may potentially strive to be involved with as they move forward in their careers.
"It will also be a great way for partners to give young professionals an insight into their careers, their journey to partner, what challenges they have faced and help someone else on their journey."
Raelyn concluded: "One of the top requests I hear from my colleagues is for a female mentorship program, so I'm excited that DFK IWIL is to provide such an important resource to the women professionals at perhaps the most critical time in their career development.
"I personally have also signed up to be mentored and am looking forward to making a new connection within the DFK network who can share some secrets to his or her success.
"Overall, we envision that the mentorship programme will help some of our up-and-coming female professionals build upon their existing skillset and claim another seat at the table."