DFK to harness cultural diversity at Asia Pacific Leadership Conference
DFK International members from a whole host of Asia Pacific countries will descend on Kuala Lumpur for the DFK Asia Pacific Leadership Conference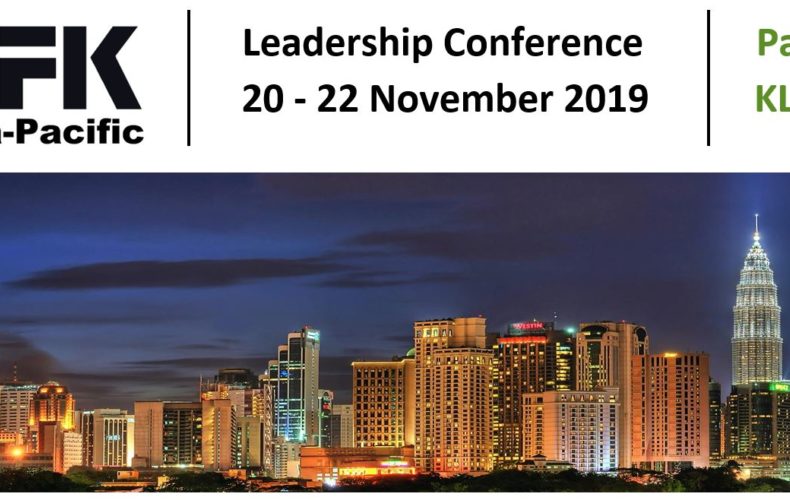 DFK International members from a whole host of Asia Pacific countries will descend on Kuala Lumpur for the DFK Asia Pacific Leadership Conference.
The event, which is being held at the PARKROYAL from November 20 to 22, will gather members from across the Asia Pacific region and will provide an opportunity to make new connections and strengthen existing ties.
Around 30 members from across ten countries have signed up for the event, which will be led by Stephen Bushell, director of DFK Australia New Zealand and DFK International, who is keen to highlight the strategic importance of holding the conference in Kuala Lumpur.
He said: "It is encouraging to see DFK members from offices across the region sign up to what I am sure will be a dynamic and valuable conference.
"We are very pleased to be holding the event in Kuala Lumpur again. It is the perfect regional hub to host such an event with all major airlines flying into KL. It is also an important fast paced business hub within Asia which works in nicely with our conference themes of doing business in Asia and understanding the cultural differences that so commonly exist in this diverse region, spanning many countries and time zones.
The range of cultures, traditions, business etiquette and accepted behaviours is one area we spend time working on and understanding during the two-day conference.
Stephen said: "Our members' countries are home to a whole host of religions, customs and traditions, all of which contribute to a distinct culture.
"The conference will examine these values more closely and provide attendees with an opportunity to better acquaint themselves with a multitude of business practices. It is always a very popular session during the conference".
"We are keen that the event can be a stepping stone for our members. Over the years we have had 13 partners pass through our DFK conference series and we are hoping to add to that number with this year's event," Stephen added.
"We also hope that by the end of the conference, delegates will have forged long-lasting relationships which will stand them in good stead for the rest of their accounting and business advisory careers at DFK International and within their regional groups."