DFK member Firm make Senior Promotion
A tax specialist who has played an integral role in driving his firm's engagement within the DFK network has been promoted.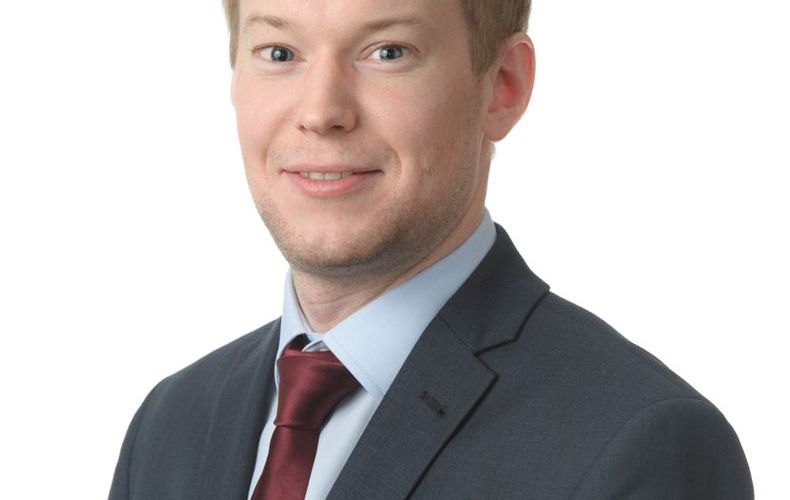 A tax specialist who has played an integral role in driving his firm's engagement within the DFK network has been promoted.
Mark Kearsley, of Liverpool-based DSG Chartered Accountants, has been promoted to Tax Partner.
With over a decade's experience working at DSG, Mark has worked closely with the firm's larger corporate clients and owner-managed businesses, providing a range of tax advisory services.
He oversees the firm's corporate tax advisory offering, including R&D tax advisory work and also advises on international aspects of corporate tax for both inbound and outbound international clients.
Mark has been a longstanding attendee of DFK UK&I's Young Professionals Conferences since 2014 and has also participated in a number of annual UK&I and EMEA Conferences, over the last five years.
He is a member of the DFK UK&I Tax Group and also took part in the first ever six-week 'Route to Partner' training programme earlier this year, which consisted of weekly webinars looking at the core skills required to become an effective leader.
Mark said: "While DSG has given me the platform to develop both as a tax professional and a business adviser, DFK has played an invaluable role in developing my soft skills, such as leadership and effective communication.
"Attending the Young Professionals Conferences over the years has really supported me as I've progressed through my career.
"The early conferences coincided with me stepping up to a management role which enabled me to focus on my personal development and strengthening my soft skills.
"Since 2017 I have attended a number of DFK UK and Ireland Annual Conferences as well as two EMEA Conferences which has enhanced DSG's presence within DFK International and our profile within the association.
"The recent DFK Route to Partner programme was very well timed, just ahead of my promotion, and this gave me the space to reflect on the last couple of years as a tax director, and really got me thinking longer term as I transition to Partner.
"The programme will certainly stand me in good stead as I continue developing the tax team, building relationships with clients and professionals across various sectors and contributing to the future growth of the business."
Andrew Moss, Corporate Partner at DSG, said: "We were delighted to announce Mark's promotion to partner recently. Mark has been a key member of the DSG team and will continue to be so in his new role.
"At DSG we strive to encourage and mentor our team. The DFK association and conferences have played a huge part in Mark's development, not only in the coaching and training but also in helping to develop valuable relationships with fellow members."
Caroline Cassidy, executive officer of DFK UK&I and EMEA, added: "Mark thoroughly deserves this promotion. His elevation to partner is a testament of his commitment to DSG, and to DFK. His involvement in DFK over the years has been incredible.
"To observe him grow from young professional, to manager, right up to partner has been an honour and something that many of our young professionals across the association can aspire to."
Peter Winter, Chairman of DFK UK & Ireland, concluded: "Mark's promotion to Tax Partner at DSG is a great and well-deserved milestone in his career.
"I have enjoyed watching Mark's career develop over the years; he has raised his profile within the DFK association by attending many of our conferences and he has embraced all the support and training opportunities available to him, both at DSG and DFK."