DFK International welcomes new Deputy President
DFK International has appointed its first ever Deputy President from the Australia New Zealand national group.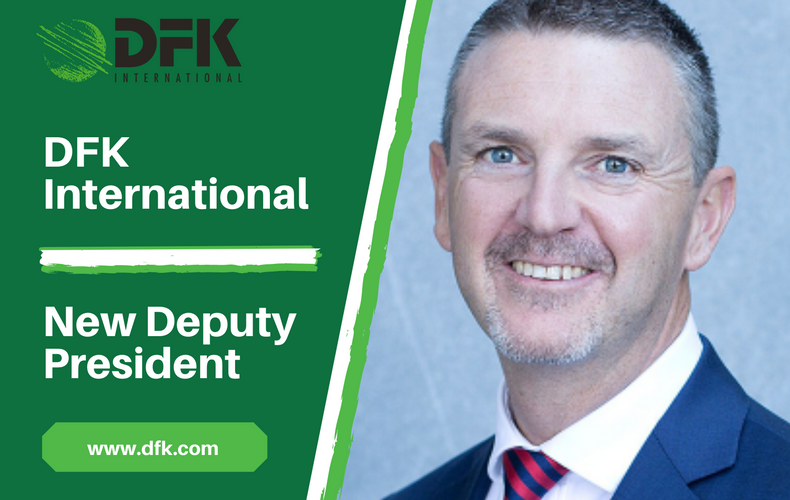 DFK International has appointed its first ever Deputy President from the Australia New Zealand national group.
Stephen Bushell, Managing Partner of DFK Gooding Partners based in Perth, has taken over as Deputy President of DFK International.
The firm joined DFK International in 2008 in order to further service its increasing number of clients conducting business overseas, and since then Stephen has been a highly active member of the association.
He joined the DFK ANZ board of directors in 2009 before stepping down in May 2021 after 12 years, and during this time served five years as chairman. He also spent seven years on the DFK Asia Pacific executive board, before naturally progressing to the DFK International board five years ago.
Stephen is now looking forward to supporting current President Harriet Greenberg as well as focusing on some of his own passions and will then take over as the associations 14th President in 2023.
He said: "It's a huge honour to step into this position, particularly as I am the first person from the ANZ region. My main role will be to support Harriet as President as well as introduce some ideas that I have to support the growth of DFK International.
"Developing young people and supporting future leaders is something that I've always been very passionate about.
"I've been involved in running both emerging and young leaders' conferences for many years, not only in ANZ but also at Asia Pacific and International level, which have all been hugely successful.
"One of our standout events was a world leaders summit we held in Dubai in 2018 and we invited members from across the world. I found it quite a challenge but it was very rewarding.
"I will be looking to continue this during my time as Deputy President as well as when I move on to become President.
"I am also very passionate about re-connecting people, something that is particularly important during this current time. DFK is a people business, we thrive upon meeting people on a regular basis and getting to know our fellow member firms across the world.
"Doing online meetings means we lose a bit of that connectivity as we're not able to network in the same way, so one of the big challenges for Harriet, myself and the DFK International Board and team is re-connecting DFK around the world.
"I'm very passionate about not only maintaining connectivity during this period, but also working out how to connect face to face once again as quickly as possible.
"I also believe we can build on Global Connect – our strategic alliance with AGN International and MSI Global Alliance, as well as work on our marketing strategies to strengthen DFK's brand internationally.
"I look forward to seeing how the International Women in Leadership (IWIL) committee progresses. The committee are really passionate about driving this, and I'm not only excited to see what they will achieve but will be giving them my full support.
"I'm really looking forward to the challenge ahead. I have huge support from both my family and my Partners, and the full backing of the ANZ group who are all very excited that I will be flying the Australian flag for DFK International."