DFK International to bid fond farewell to Executive Director
DFK International is set to bid a fond farewell to its executive director who is stepping down after 12 years at the helm.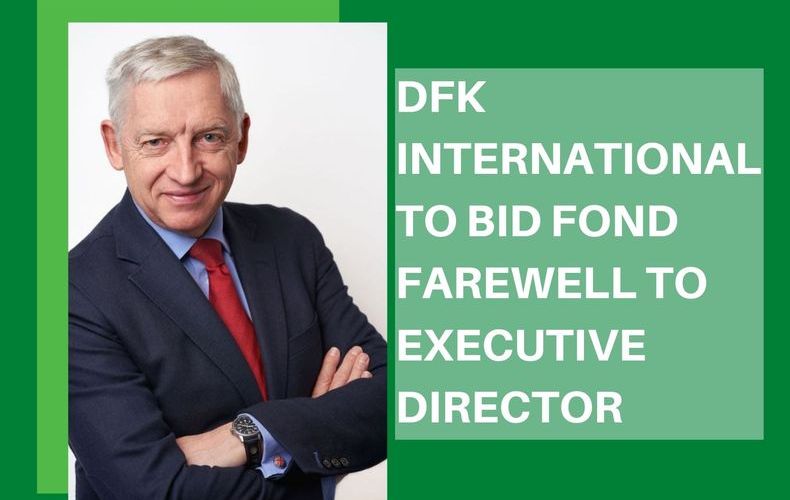 DFK International is set to bid a fond farewell to its executive director who is stepping down after 12 years at the helm.
Martin Sharp will be retiring from the position of executive director of DFK International on April 30, succeeded by Bill Wright, formerly of San Francisco member firm Shea Labagh Dobberstein.
Martin has been in the position since 2010 and during this time has attended more than 80 conferences and visited the offices of more than 100 member firms across the globe.
He has focused on ensuring that DFK remains an association which enables like-minded firms to build relationships and support their clients to do business internationally, while providing a forum to share knowledge and best practice to support growth.
Reflecting on his time as executive director, Martin said: "It has been an honour and a privilege to be in this role for the last 12 years and to be handing over to Bill who I first met five years ago in San Francisco.
"I'd like to thank all of the people I've worked with over the years, including the executive office staff. They are a fantastic team and their work has been central to the success that DFK enjoys today.
"I would also like to thank the DFK presidents I have had the pleasure of working with, including Ray Mack, Mike Tovey, Scott Hazy, Demetrious Demetriou, Roland Graf and Harriet Greenberg for their support and guidance throughout my time at DFK, as well as all of the Vice Presidents and board members.
"My wife Deborah has also always been such a great support to me during my time at DFK and plays an important role in keeping the DFK family spirit alive.
"Finally, I'd like to thank all of the DFK members worldwide for the tremendous hospitality that I've received when visiting their offices.
"I've had so many highlights over the years – too many to mention – and I have thoroughly enjoyed ensuring that our members have the opportunity to build relationships, remain knowledgeable about the global market and do business internationally with like-minded firms.
"The regional meetings and the national group meetings have been an especially positive opportunity to gain insights into how people work together and share best practice.
"I have been lucky enough to enjoy an incredible amount of travel during my role, and one of my favourite places to visit has been the Latin American region which was a revelation for me.
"The warmth and spirit of our firms in Mexico, Costa Rica, Ecuador, Peru, Panama, Chile, Argentina and Brazil was fabulous and I could not have been made to feel more welcome, and even though I struggled with my terrible Spanish and salsa moves, I drank plenty of their tequila and pisco!
"Although I will officially hand over to Bill on May 1, he and the board have kindly welcomed me to attend the 60th anniversary conference which I'm thoroughly looking forward to, and it will be nice to see the event through the eyes of a delegate rather than one of the organisers.
"I wish Bill every success in the position. He has a very strong background in the profession and is already well-known in the DFK community both in the US and internationally, and I'm sure his knowledge and skillset will be of huge benefit to the association as a whole as well as the DFK member firms."
Harriet Greenberg, President of DFK International, said: "I would like to personally, and on behalf of all the DFK firms, express our profound gratitude to Martin for his diligent work as our executive director.
"His hard work, cooperative spirit and general kindness, as well as his joy of helping facilitate the good work of DFK, has left a mark on all of us lucky enough to have worked with him. We wish him every happiness in his retirement.