CBW's Budget Highlights 2021
Following a year like no other (we hope), Rishi Sunak has set himself three tasks: 1. To continue doing whatever it takes to support the British people and businesses through this moment of crisis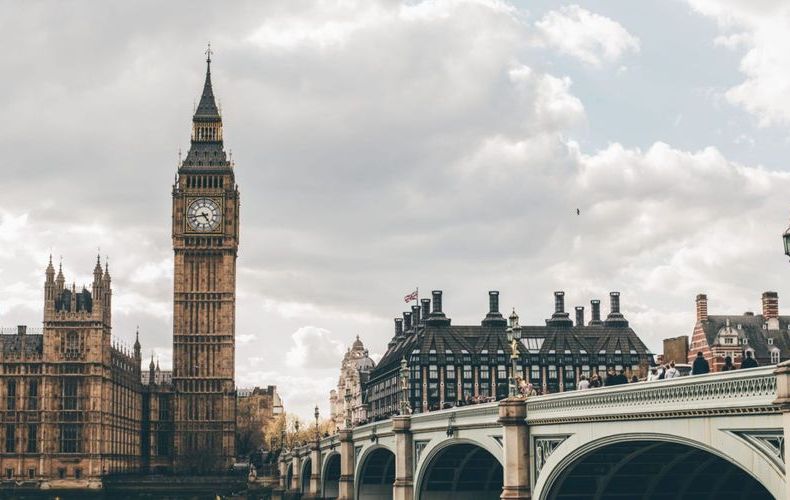 Following a year like no other (we hope), Rishi Sunak has set himself three tasks:
To continue doing whatever it takes to support the British people and businesses through this moment of crisis
Once we are on the way to recovery, to begin fixing the public finances
To begin the work of building our future economy
This is no mean feat and at a glance, the strategy actually seems to be to keep things as they are, extend the support being given for a little longer and to wait and see what happens over the next year. It is clear though that he is looking for growth to help repair public finances and so there are some incentives designed to encourage companies to invest heavily now, with a view to this being repaid later.
In advance of Robert Maas' Budget Report, which will follow over the next couple of days and provide detailed insights into the impact of the changes introduced, CBW's edited highlights of the 2021 Budget are as follows:
Income Tax
Income tax rates will remain as they currently stand at 20%,40% and 45% (or 7.5%, 32.5% and 38.1% for Dividend income)
The Tax Free Annual Allowance for Income tax purposes will be increased modestly from 6 April 2021 to £12,570 (in line with the September CPI figure), and this will remain fixed until April 2026. The higher rate threshold will also increase to £50,270 and will also remain fixed for that period.
This will provide an annual tax saving of up to £40 for basic rate tax payers and up to £94 for higher rate tax-payers. Higher rate tax-payers who are also subject to NIC will lose £27 of this in additional NIC contributions though.
The additional rate threshold also remains fixed at £150,000 until April 2026
Dividend and savings allowances also remain fixed at £2,000 for dividends and £1,000 (or £500 for higher rate taxpayers) for interest
CGT
Capital Gains Tax rates remain unchanged this year
Business Asset Disposal Relief (BADR) remains at 10% with a lifetime allowance of £1million
The annual exemption will now be fixed at £12,300 until April 2026 for individuals and 50% of that for Trustees
Pensions
The Lifetime allowances for pensions remain at £1,073,100 until April 2026
Contribution allowances will remain fixed until April 2026 at a maximum of £40,000 with tapering of up to £36,000 for the highest earners
NIC
The rates of NIC for employees, employers and the self-employed remain the same, and the upper earnings limit will continue to be the same as the higher rate income tax threshold
Employment Taxes
The Employment allowance will remain the same at £4,000 this year
IHT
As in recently years, there are no IHT changes announced, although changes have been anticipated for some time now
The Nil Rate Band remains fixed at £325,000 and the Residential Nil Rate Band £175,000 and these will remain fixed until 2026
Corporation Tax
The Corporation Tax Rate will remain unchanged at 19% until April 2023
From April 2023 the rate will increase to 25% for the largest businesses
Companies with profits of less than £50,000 will benefit from a small profits rate of 19% which will be tapered upwards thereafter so that only those with profits in excess of £250,000 pay the full 25% rate
This increase in corporation tax, if not followed by any changes to the tax rate of dividends will make the decision as to whether to pay a dividend or a salary to maximise tax efficiency, even closer to call
A temporary extension to the way losses can be relieved will be introduced for accounting periods ending between 1 April 2020 and 31 March 2021, and 1 April 2021 and 31 March 2022 to enable up to £2million losses in each of those periods to be carried back for up to 3 years
A consultation into Research & Development (R&D) credits will be launched as will a consultation into EMI
A super-deduction of 130% for investment in plant and machinery that would usually qualify for main rate Capital Allowances will be available from April 2021 to March 2023. This is not available to unincorporated businesses.
Assets that would usually qualify for the Special rate of capital allowances will benefit from a 50% writing down allowance during that period
Business Taxes
As for companies, a temporary extension to the way the losses of unincorporated businesses can be relieved will be introduced for 2020/21 and 2021/22 to enable up to £2million losses in each of those periods to be carried back for up to 3 years
The £1million AIA limit remains for a further year
Property & SDLT
A new Government backed Guarantee scheme will be introduced for all buyers to enable them to obtain a mortgage with a 5% deposit. A number of high street lenders have already agreed to accept this.
The current SDLT holiday on the first £500,000 will be extended until 30 June 2021. From 1 July this will be reduced to £250,000 and from 1 October will return to £125,000, i.e. its Pre-Covid level
Non-residents who purchase UK residential property will suffer an additional 2% SDLT surcharge from 1 April 2021, as had already been announced
ATED charges for those who pay them will be automatically increased each year in line with inflation
VAT
Hospitality and Tourism will continue to benefit from the reduced rate of 5% until the end of September 2021 and an interim rate of 12.5% will apply from October 21 until 1 April 2022
The VAT rates will remain as they are for the next year
VAT registration and deregistration threshold will remain unchanged
All VAT registered businesses will be required to operate Digital Record Keeping under Making Tax Digital from 1 April 2022
Business Rates
The 100% Business rate holiday will continue for those who qualify. Thereafter, there will still be a discount provided of up to 2/3rd for the 9 months following.
Alcohol Tobacco and Fuel Duty Rates
The planned increase on duties on beer, cider, wine, and spirits has been scrapped
The planned increase on Fuel duty has also been scrapped
Misc.
ISA allowances remain fixed at £20,000, with the allowance for Junior ISAs and Child Trust Fund subscriptions both increasing from £4,368 to £9,000
Coronavirus Support
Furlough payments will continue until the end of September. But, from July, employers will be asked to contribute 10% of their employees' wages and in August and September this will be increased to 20%
A fourth and fifth SEISS grant will be available to the self-employed for the February-April 2021 and the May–July 2021 periods. Those whose turnover has reduced by at least 30% will continue to be entitled to 80% of their average earnings as before. However, those who have seen less of a reduction will be eligible for a reduced payment of 30% for these final two grants.
Those who claim SEISS that they are not entitled to will be required to repay this in full
Newly self employed individuals who submitted a 2019/20 tax return before 3rd March 2021 will now be eligible to claim under the 4th and 5th
The extra £20 per week paid to those claiming Universal Credits will continue for a further 6 months
What next?
Our full Budget report will be published in the next few days. In the meantime, if you have any questions around the topics covered in Rishi Sunak's Budget, please get in touch with one of our Tax team.