Brexit in Focus at EMEA Conference
Brexit was a key topic at DFK International's annual Europe, Middle East and Africa (EMEA) conference.
DFK news
11 February 2021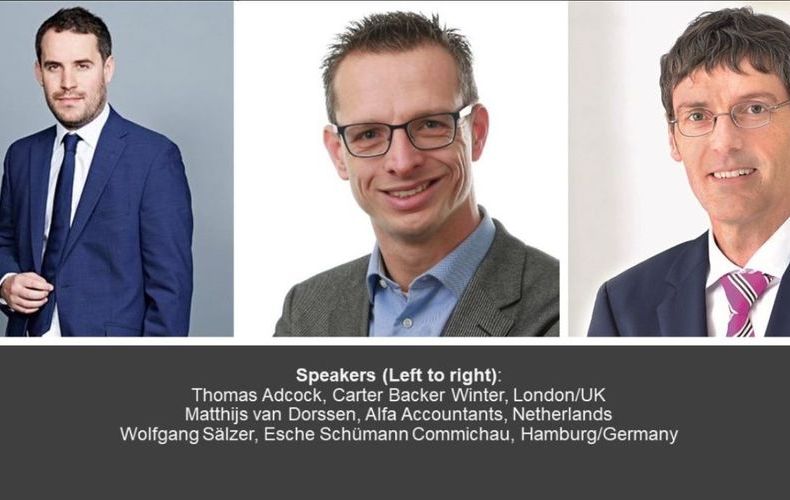 Brexit was a key topic at DFK International's annual Europe, Middle East and Africa (EMEA) conference.
A total of 132 delegates attended the two-day event, held online due to Covid-19, which included seminars on business development, marketing and IT as well as a DFK International update.
Brexit was also a key topic at the conference, and delegates were invited to attend the virtual seminar 'Brexit and Common Tax Considerations' lead by Thomas Adcock, of Carter Backer Winter based in the UK, Matthijs van Dorssen, of Alfa Accountants and Advisors based in the Netherlands, and Wolfgang Sälzer, of Esche Schümann Commichau based in Germany.
The session covered Brexit and VAT and Brexit and Direct Taxes, focusing on a number of the key complexities as well as some of the lessons learnt so far since the UK left the EU on December 31 last year.
Delegates were given an insight into regulations on the import and export of goods as well as how Brexit would impact the payments of dividends, interests and royalties between associated companies, cross-border fiscal unities, group restructurings and exit tax.
It also highlighted some of the areas which may cause confusion for businesses and individuals, and how DFK members could assist their clients with this.
Martin Sharp, executive director of DFK International, said: "There are a number of complexities surrounding Brexit, and the new regulations will affect a considerable number of our member firms and their clients.
"Thomas, Matthijs and Wolfgang provided us with a very clear overview of common tax considerations in relation to Brexit which I'm sure will prove extremely helpful to delegates.
"I would like to thank them as well as the other presenters who took part in our annual EMEA conference.
"All of the seminars were very well attended, and we were also able to hold virtual networking and social events for people to catch-up or make new connections.
"We look forward to next year's conference when we will hopefully be able to meet in person once again."
Brexit and Common Tax Considerations can be viewed online by visiting https://www.youtube.com/watch?v=IIH96VceO_w&feature=youtu.be