A year in...time to reflect
As I come the end of my first year in the role of DFK UK & Ireland (UKI) Chairman, it's a good time to reflect on the past 12 months, and to look ahead to the next three years of my tenure.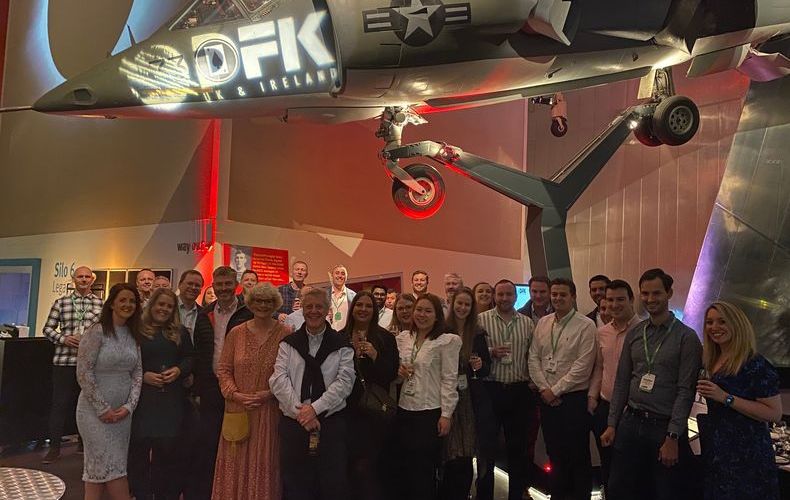 As I come the end of my first year in the role of DFK UK & Ireland (UKI) Chairman, it's a good time to reflect on the past 12 months, and to look ahead to the next three years of my tenure.
As a national group, we were lucky to have two conferences in the UK in 2022. The EMEA Conference was held in Manchester, with the DFK International Annual Conference and 60th Anniversary celebrations taking centre stage in London. As a group we were hugely proud to have so many international friends and their families join us in the UK for these two very special occasions. Our people being back together in a face-to-face environment was a highlight for us all. Nothing can beat the real connection that our members share in each other's company. It was equally fascinating to witness members who had only previously met in online forums meet each other in real life.
It has been a busy year for the International Association and for our national group at DFK UKI. Back in October 2021, when I stepped into the role following Peter Winters leadership, I said
"We've made great progress and I want to continue that, as an association, it's vitally important that we remain outward looking and that we work together to offer an even greater service to all of our clients on a national and international level. That means collaborating with one another in a constructive way and if one member makes a mistake, we can share the learning from that. It also falls upon all of us to encourage more inward investment into the UK and Ireland and, by sharing ideas and offering support to members, this is something the association can help us all to achieve."
We have recently returned from a new Managing Partners Away Day and I am blown away by the level of trust and confidence our members have with each other. It is something we are all very aware of but seeing it at a new level was outstanding. Our members are who we are, and they are a group of professionals who genuinely care about each other's successes and that of the collective clients. This is what sets us apart, and something I am hugely proud to be involved in.
At this event, I was pleased to announce the member-elected DFK UKI firm of the year as Coventry and Leamington Spa-based practice, Harrison Beale & Owen (HB&O). The firm of the year is an important nod of recognition towards the practice who other members feel has contributed the most throughout the year. HB&O have excelled in several areas including Mark Ashfield, Managing Partner recently stepping into the role of Treasurer for the association. They are active in a number of the special interest groups and are also quick to raise their hands when help and advice are needed.
This year also saw us launch our Emerging Leaders Programme. We have spent many years training our Young Professionals, and as they "graduate", we want to bring them to the next level. As future leaders of not only our individual firms but of our association, it is so important to us to ensure that these people feel nurtured and empowered to do the best possible job they can do. In a very difficult labour market, it is also imperative for us to retain talent for as long as possible. I believe the Young Professionals and Emerging Leaders programmes allow us to provide learning and development opportunities which, in my opinion, rival some of our larger competitors in-house L&D. This programme saw a group of delegates come together in Manchester and be led through a day and a half of extensive coaching with Peter Kane of ICAEW.
As accountants, we believe in the strength of numbers. As members of DFK, we believe in the strength in numbers
As our association develops in knowledge, headcount and experience and we refine the ways in which we communicate and work-together, the ability we have to engage with existing and new members ever improves.
Going forward, my vision for DFK UKI is based on business development and a way of demonstrating to the international community that the UK and Ireland are great places to do business. My focus is on the encouragement of foreign direct investment and the promotion of the strengths that can be obtained from the different nations and geographic areas that DFK UKI represent. For example, the Northern Powerhouse, the pockets of tech-orientated economies in the UK and the knowledge/food economies of Ireland and Scotland are areas we can emphasise and advocate as a group.
When firms of varying sizes are working together, it is imperative that the input and sharing of best practice derives benefit and achieves an elevated level of engagement for all firms regardless of fee income and headcount. Therefore, I am also keen to ensure that the specialist groups we have in place continue to be effective forums in order to assist with personal and organisational growth.
Here's looking forward to the next three years!