UN Sustainable Development Goals
The
UN Sustainable Development Goals
are the blueprint to achieve a better and more sustainable future for all. They address the global challenges we face, including those related to poverty, inequality, climate change, environmental degradation, peace and justice. The 17 Goals are all interconnected, and in order to leave no one behind, it is important that we achieve them all by 2030.
DFK strives to contribute to the following goals: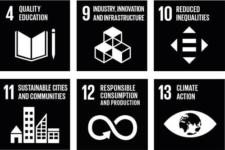 Carbon Offsetting
As DFK is an international organisation we know that air travel is part of our business. We do believe that we can help offset our carbon footprint. To do this we ensure that each time a member of staff takes part in travel for DFK we offset our carbon footprint. We also encourage our members to follow this practice when they travel to our conferences.
Movember
DFK International has been an active supporter of Movember. Each year firms from around the world join together to spread the word about men's health through Movember activities and fund raising.

International Women's Day
The DFK International Women in Leadership Committee have pledged to support a chartiable organisation each year with fundraising activities on International Women's Day. The intent of this is to select a charity within the region we hold our International Conference to raise awareness and support throughout our membership.

St Jude's India Child Care Centres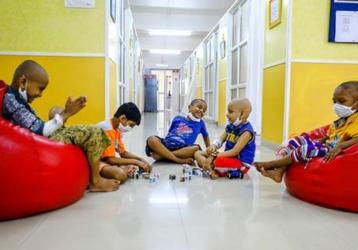 Partner of DFK Member Firm M P Chitale, Ashutosh Pednekar, knows first hand how valuable social responsibilites are.
He is the Chair of the Board of Directors. As an accountant, he is responsible for the financial, accounting, audit, controls and taxation functions. Ashutosh also leads the St. Jude Team for Information Technology.
"My involvement with St. Jude has helped me empathise with the needs of these children and their families. It has helped me grow as an individual and look beyond the profession of accountancy. My firm, M P Chitale & Co is greatly supportive of this involvement of almost 15 years by now. Since taking over as the chair, I spend around 15% of professional time at St. Jude. That is an immense CSR contribution of our firm." - Ashutosh Pednekar, M P Chitale, India

Find out more about St. Judes here
Other charitable projects from our members